Before I expound on the CPU mentioned in the title, first let me say a word or two about where you can find it—inside the BOXX APEXX S3 workstation. From independent reviews, customer stories and testimonials, as well as our own website, the power, and performance of the APEXX S3 is well documented. S3 is the preferred choice for engineers and product designers using SOLIDWORKS, architects running Revit, 3D modelers creating in 3ds Max, animators using Maya and Cinema 4D, and 3D content creators using Adobe Creative Cloud. And…since all that is created must be rendered, APEXX S3 also excels in V-Ray, Octane Render, Lumion, Blender, and Pixar's RenderMan. Now, the rock-solid reliable mini tower has just been upgraded to new 24-core, 13th Gen Intel® Core™ i7 or i9 processors. So what does the fastest chip Intel has ever built mean for the APEXX S3 (and you)? Let's take a look.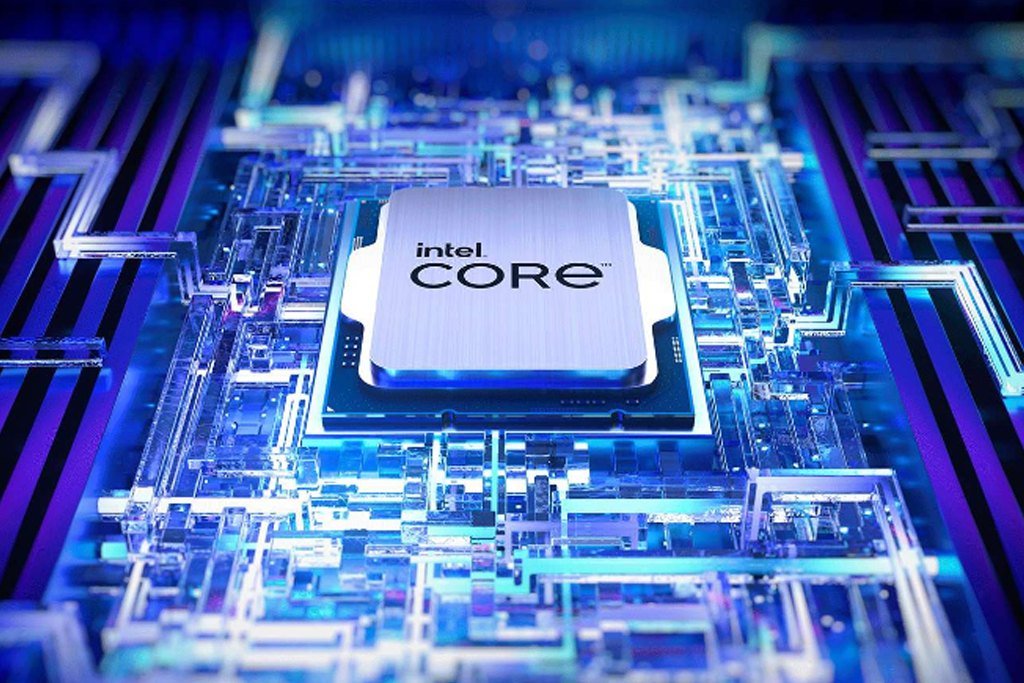 Performance Hybrid Architecture
13th Gen Intel Core processors advance performance hybrid architecture with up to eight Performance-cores (P-core) and up to 16 Efficient-cores (E-core) to deliver balanced single-thread and multi-threaded real-world performance. P cores are the highest performing CPU core Intel has ever built and are optimized to handle single & lightly threaded tasks found in the aforementioned software applications. E cores are optimized for scaling highly treaded workloads, handling background tasks to minimize interruptions.
Intel Thread Director optimizes workloads by helping the OS scheduler intelligently distribute workloads to the optimal cores. Thread Director monitors the runtime instruction mix of each thread as well as the state of each core with nano-second precision which will allow certain tasks to use higher performing cores and give feedback to the OS for any workflow. What this means is that software developers will be able to tune the important tasks to always go to the higher performing cores, while de-emphasizing the background tasks to streamline the overall workflow.
PCIe 5.0 provides fast access to discrete graphics, storage, and peripheral devices with up to 16 PCI Express 5.0 lanes. With APEXX S3, this means you'll have more connection options than ever before. The bandwidth for each PCIe 5.0 lane is 4 GB/s. 4 GB/s per lane means that if you use a PCI-Express 5.0 x16 device, it would have up to 64 GB/s of bandwidth available to it.
It also has Thunderbolt 4 (think of this as USB 4 Ultimate Edition) as a standard component to provide 3D modelers, animators, VFX artists and other media & entertainment pros the connectivity they need without taking up a PCIe slot.
With two memory channels, DDR-5 memory technology supports fast frequencies and high bandwidth and throughput leading to enhanced workflow and productivity. In real-world usage, this means you'll be getting double the memory bandwidth of DDR4 with lower power consumption. Software tasks that are memory intensive like 3D tools and video/photo editing will be vastly improved and allow for higher resolution manipulation.
Performance tuned for demanding applications
Lastly, the 24-core, Intel Core processor inside the liquid-cooled APEXX S3 is performance tuned up to 5.8GHz, and the system is available with up to two NVIDIA RTX GPUs, 128GB of RAM, and backed by a 3-year warranty (including legendary BOXX Technical Support). So, if you're thinking it's time to upgrade your workstation in order to meet the demands of continual pro software updates, there is no time like the present. BOXX is shipping APEXX S3 with 13 Gen Intel Core processors now.
To configure your APEXX S3 contact our team