Advanced Rackmount Workstation
for film editing, VR, and other production workflows.
Featuring a single overclocked, multi-core Intel® Core™ S-Series processor (up to 16 cores), ample memory, and up to four NVIDIA or AMD professional GPUs, RAXX S-Class systems power feature film editing, virtual reality, and other production Workflows.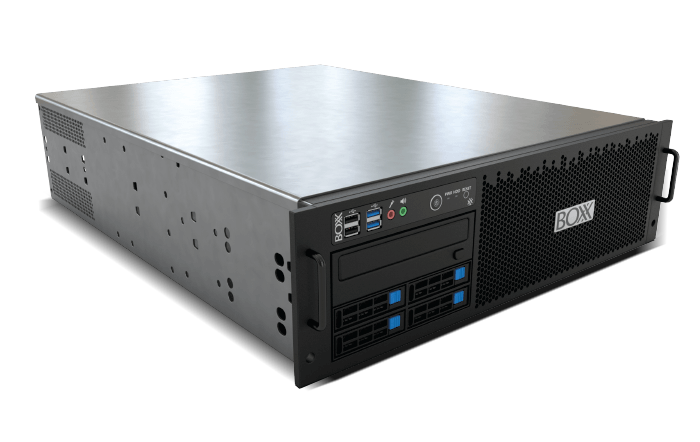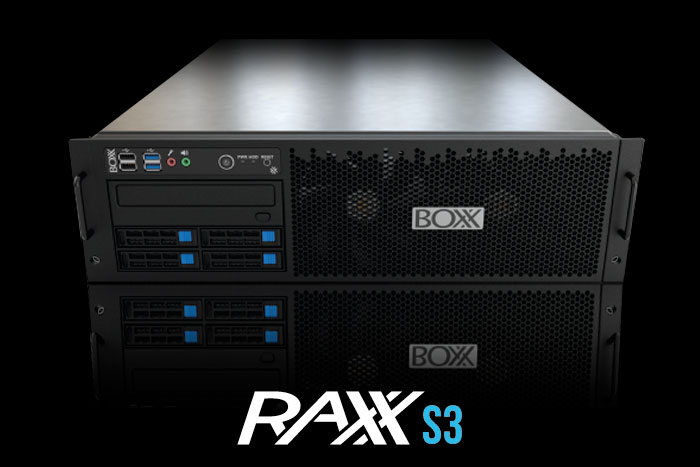 Only 24" deep, the cost-effective RAXX S3 is ideal for extreme multitasking in feature film editing, VR deployment, and other production workflows requiring maximum CPU cores at a high frequency.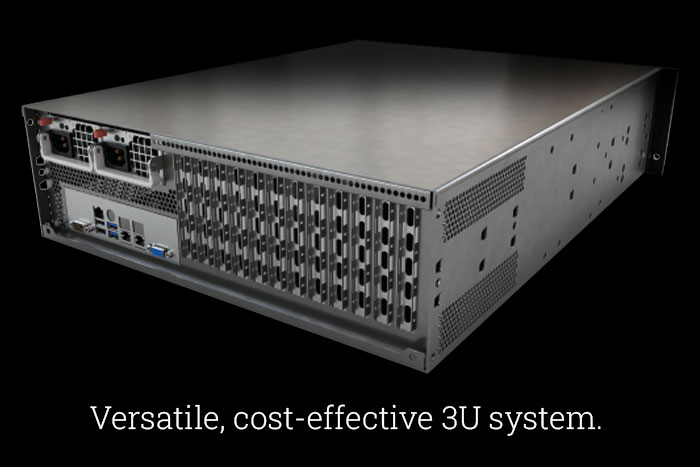 16-core Intel® Core™ i9 | 128GB DDR5-480MHz | NVIDIA® A2000 6GB | 500GB M.2 NVMe SSD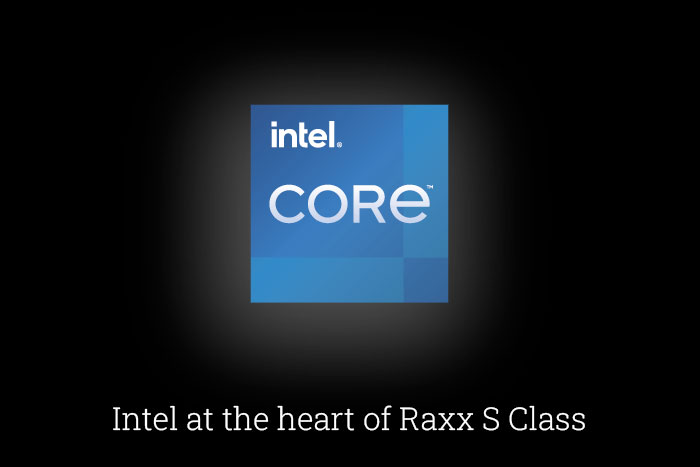 Intel's highest performance CPUs deliver advanced responsiveness, connectivity and graphics.
Versatile Rackmounts for Demanding Workflows
Custom-configured RAXX S-Class systems fit neatly into your server room, mobile rack, or OB truck. Incredibly versatile and rock-solid reliable, these systems deliver power and performance for complex production applications and workflows.